iPhone/iPad Integration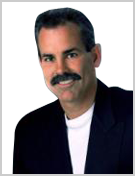 Dr. Ignatius Piazza
Founder, Director - Front Sight
"Richard and his team have been exceptionally responsive in handling our FileMaker database needs. We know Richard will be there for us... whenever we need him."
RCC provides custom solutions for Apple's iPhone and iPad mobile devices. Our solutions use numerous software products, including FileMaker's FM GO software, which allows remote users to connect and share databases.

RCC was one of three companies chosen to provide early testing, review, and support for FileMaker Go and presented on this topic at the 2010 FileMaker Developer Conference.
RCC provides our customers with database solutions that fundamentally transform or enhance their business operations, resulting in higher levels of efficiency, reduced labor costs, and a measurable return on investment. Staff who work "in the field", and were previously limited to only a cell phone, a pen, and some paper, can now conduct business instantly using FileMaker Go. This saves time and effort, ensures that paperwork never gets lost (there's no paper to lose!), and gives the staff at the home office instant access to the latest data from the field teams.
Call RCC to find how your database can be customized for this new technology.