FileMaker
®

Development

Richard Carlton Consulting (RCC) provides customized database development services for businesses, government and non-profit organizations. Our core competency is building solutions in the FileMaker platform, where we hold FileMaker's highest certifications.

RCC develops custom FileMaker® databases, that save the customer time and money. The database solutions we deliver are a result of strong customer interaction and our 28 years of experience developing workflow management systems, and more.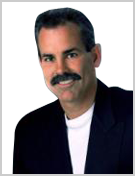 Dr. Ignatius Piazza
Founder, Director - Front Sight
"Richard and his team have been exceptionally responsive in handling our FileMaker database needs. We know Richard will be there for us... whenever we need him."
Customer Service is absolutely a critical component of RCC's success. Each of our staff works with a customer to learn their business and to implement solutions that will provide measurable improvements. Solid communication – both written and verbal – are the cornerstone of good customer service.

Customer Expectations must be thoroughly evaluated and discussed to ensure that the solution provided matches the customer's needs and desires.

Worldwide Support is an important component of customer service. RCC deploys engineers on both short and long term projects, in the United States, as well as Europe, and Central America.

RCC is a FULL SERVICE database service company. We have extensive experience and resources that may be called upon to solve customers' problems. When compared with other FileMaker developers, RCC's tremendous experience and resources mean that RCC's customers experience little risk when encountering technical challenges. Our goal is not to learn new technology at the customer's expense.
Database Add-Ons that your business might need:
External SQL Source. This feature establishes a live two-way connection between FileMaker Pro and top SQL data sources.
Database to Web connectivity. You or your customers can access information from your database via a web browser. (Learn More)
Automatic sending of emails. Database can easily be set up to send email to customers.
Automatic receipt and processing of in-bound emails is useful for managing customers' accounts.
Printing and Scanning of Bar Codes. Bar codes are printed from (and later may be scanned into) the database using a selection of hardware accessories for the computer. (Learn More)
Deploying your own e-commerce system. RCC has extensive e-commerce experience (product catalogs, credit card processing and more).
Printing of single individual labels, and/or sheets of Avery® labels.
Accessing your database from your iPhone or iPad. (Learn More)
Read bar codes with a hand held PDA, then communicate with your main database hundreds of miles away, using wireless technology and the internet!
Credit Card Processing directly from your database! Process cards with or without an e-commerce system. (Learn More)
If any of this sounds good to you, then you probably need a Free Consultation by a Senior RCC Engineer.
(Click here for more information on this free service)